Well, this is going to be the last official update for the Great War for a while.  Deebs is hard at work on issue 2, and well before I go and leave you in a lurch, I shall leave you with three things.  First, a letter from yours truly.
http://emeraldcoastcomics.net/tales/Issue-2/Page-25.ECC
Second, a little teaser of things to come.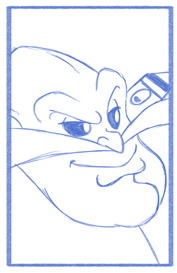 And third, a little snippet of the cover.

Till next time everyone. LLAP.
-Q